Management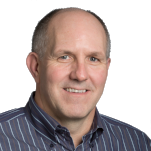 Bob Cathcart, BA
Chief Executive Officer
Bob is steering the company through its expanded launch in the marketplace and guides it through this crucial growth phase. As a medical device industry veteran, he has worked in sales, marketing and international operations for medical device companies for 33 years, most recently as SVP of Global Sales at Hansen Medical, a Silicon Valley leader in Intra-Vascular Robotics, sold to Auris Surgical Robotics in 2016.
During his career, Cathcart also served as Divisional President of Datascope Interventional Products, a company focused on vascular closure devices and devices for chronic dialysis, which was sold to Maquet in 2009. Cathcart was President and CEO of FlowCo Inc., a preclinical company focused in the Interventional Cardiology Space.
---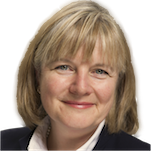 Dorothee Heisenberg, PhD
Executive Vice President Founder
Dorothee focuses on the business strategic, financial and organizational needs of Clear Guide Medical. Before co-founding Clear Guide Medical, Dorothee was the Associate Director of the second largest major in the JHU Krieger School of Arts and Sciences and previously held the S. Richard Hirsch Chair at the Paul Nitze School for Advanced International Studies (SAIS) in Washington, DC. Dorothee began her career at what is now JP Morgan Chase & Co. where she managed a credit portfolio of more than $60 billion and sold investment banking products to her portfolio clients. She is the author of numerous books and publications in the area of organizational decisionmaking and international political economy.
Dorothee received her BS in Business Administration and Psychology from the University of New Hampshire, and her Ph.D. from Yale University.
---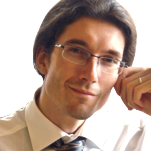 Philipp J Stolka, PhD
Chief Technology Officer Founder
Philipp manages the engineering and directs the development team on the software and hardware fronts. He co-founded Clear Guide Medical while a postdoc at the research lab of Dr. Emad Boctor at the Johns Hopkins University.
He previously managed research projects funded by the German Research Foundation and has developed surgical robots, ultrasound navigation systems, and distributed software frameworks. He is the author or co-author of over 35 peer-reviewed publications in the fields relevant to Clear Guide Medical and is inventor or co-inventor of several enabling Clear Guide Medical patents.
Philipp received his Ph.D. from the University of Bayreuth, Germany in 2011 and his Diplom-Informatiker (MSc) degree from the University of Kaiserslautern, Germany in 2002, both in Computer Science.
---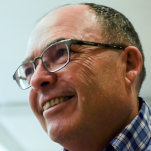 James J Condon, MBA
President
Jim provides guidance to the company, and has more than 30 years of broad-based experience in running existing companies, scaling start-ups, and repairing troubled companies. He has an established skill set in instituting sound operational, information technology, human resources, marketing and financial infrastructures, negotiating business relationships and acquisitions, raising capital and hiring senior staff.
He holds an MBA in Finance from the University of Chicago and a BS in Mathematical Sciences from the Johns Hopkins University. He is currently Chairman of the Johns Hopkins Computer Science program's Advisory board, and a Blue & Gold Officer for the United States Naval Academy.
---
Sales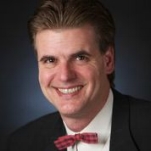 Jay Lightfoot, BS
Director of Federal and Channel Sales
Jay has over 25 years of sales, marketing and operational experience with companies both large and small, and in diverse areas such as computer graphics, networking, distribution, tele-medicine, professional services and corporate housing. He has expertise in selling products and services in both the private and public sectors. He has worked for multi-billion dollar companies, and started and operated successful small companies. His technical background, coupled with broad sales and marketing skills, provides a unique mix of capabilities crucial to the establishment and growth of small companies.
Jay holds a BS in Computer Science with minors in Math and Business from the University of Louisiana in Monroe.
---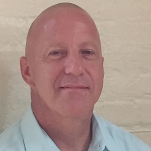 Steve Maynard, BS
Executive Vice President of Sales
Steve has 21 years' experience in capital medical sales, with 15 of those years being in ultrasound. Steve has worked for both large and small companies and has held sales director and management positions for the past seven years. His previous employers include Siemens, Mindray, Toshiba and Carestream where he won multiple awards for sales and sales management. Steve's focus has been growing market share by launching new products or developing new business models.
Steve graduated with a BS in Management and a minor in finance from Southern Illinois University.
---
Board of Directors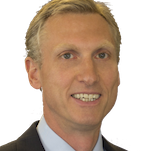 Daniel Wildermuth, MBA
Director
Daniel Wildermuth is the founder and CEO of multiple financial services firms including Wildermuth Advisory, LLC, an institutional fund advisor; Kalos Financial Inc., a broker-dealer representing over $2 billion in assets and over 120 advisors in the United States; and Kalos Management Inc., a money management firm administering over 20 equity and fixed income portfolio strategies for retail and institutional investors. Mr. Wildermuth serves as Chief Investment Officer for both Wildermuth Advisory and Kalos Management.
McGraw-Hill recently published two of his book outlining his approach ("Wise Money: Minimizing Your Risk and Increasing Your Control", "How to Keep and Grow Your Retirement Assets"). Mr. Wildermuth earned an MBA in Finance from Anderson School at UCLA and a BS in Engineering from Stanford University.
---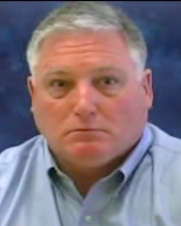 Paul C Clark, PhD
Director & Interim CEO
Paul C. Clark's technical expertise includes network systems and security, cryptographic applications and enterprise systems. He also creates and invests in leading edge technology companies and is the named inventor on several patents. As a member of the Federal Advisory Committee for Key Management Infrastructure (KMI), Dr. Clark served as the Chairman of the Interoperability Working Group for Cryptographic Key Recovery. He also is an adjunct professor in the Computer Science Department at the George Washington University, where he teaches doctoral-level cryptography and computer security courses.
Dr. Clark holds a BS in Mathematics from the University of California, Irvine, and an MS in Electrical Engineering from University of Southern California. He completed his doctorate in Electrical Engineering and Computer Science at the George Washington University, specializing in Computer Security.
---
The Board of Directors further includes James J Condon and Philipp J Stolka.
---
Board of Advisors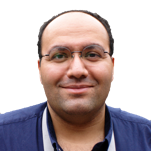 Emad M Boctor, PhD
Special Advisor: Ultrasound Imaging Co-Founder
Emad is a co-founder of Clear Guide Medical, advises in the ultrasound field, and Assistant Professor of Radiology, Computer Science, and Electrical and Computer Engineering at the Johns Hopkins University. He is the director of the Medical Ultrasound Imaging and Intervention Collaboration (MUSiiC) research laboratory.
His research interest for over 10 years has focused on image-guided intervention and advanced ultrasound imaging, a subject in which he has over 35 peer-reviewed manuscripts and 100 conference articles, and more than 25 pending/issued patents. His lab has industry collaborators including Siemens Medical, Actuated Medical Inc., Acoustic MedSystems, Think Surgical, Sonavex Surgical, and Intuitive Surgical.
---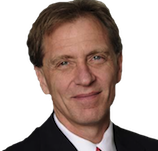 Gregory D Hager, PhD
Special Advisor: Computer Vision Co-Founder
Greg was involved in other startup ventures, including STI, Ikona Medical Inc., and Strider Labs, before co-founding Clear Guide Medical and advising on computer vision questions. He is the inaugural Mandell Bellmore Professor in Computer Science of The Johns Hopkins University and currently leads the Malone Center for Engineering in Healthcare at Johns Hopkins University.
He is author or co-author of more than 50 peer-reviewed publications in the academic fields relevant to Clear Guide Medical and is inventor or co-inventor of several enabling patents.
Greg received his Ph.D. in 1988 and M.S.E. in 1985, both in Computer Science, from the University of Pennsylvania.
---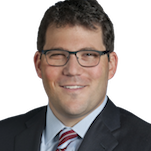 Clifford R Weiss, MD
Clinical Advisor: Interventional Radiology
Dr. Weiss is Clinical Advisor to Clear Guide Medical. Currently, Dr. Weiss is Associate Professor of Radiology and Radiological Science at the Johns Hopkins Hospital, and Clinical Director at the Center for Bioengineering Innovation and Design (CBID). Dr. Weiss' clinical focus lies in vascular and interventional radiology. He specializes in the diagnosis and treatment of vascular malformations, MRI-guided interventions, and advanced biliary interventions. He advises Clear Guide Medical on topics related to interventional radiology, clinical applications, and device usability.
---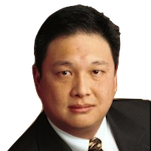 Vernon Huang, MD
Clinical Advisor: Anaesthesiology
Dr. Huang is Clinical Advisor to Clear Guide Medical. Currently, he serves as Chairman of Anesthesia, Mills-Peninsula Health Services in the San Francisco Bay Area. Formerly, he led the health care market development efforts within Apple Computer. Dr. Huang was an early stage employee at PatientKeeper, Inc. and co-founded Shareable Ink, a company involved in making adoption of electronic medical records seamless and pain free for health care providers. He advises Clear Guide Medical on topics related to anaesthesiology and clinical applications.
---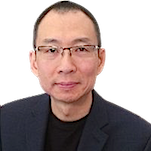 Richard Chiao, PhD
Business Advisor: Ultrasound Imaging
Richard is currently VP of R&D at BD Biosciences. Prior to this role, Richard was with Siemens Ultrasound and GE. At Siemens, Richard was VP of Product Portfolio & Strategy, VP and GM of Siemens Ultrasound Operations in Korea, and VP of Innovations. At GE, Richard was initially at the GE Global Research Center in Schenectady, NY, and subsequently at GE Medical Systems in Milwaukee, WI.
Richard served as Associate Editor for IEEE Transactions on Image Processing, Web Editor for IEEE UFFC Society, and Technical Program Committee member for IEEE International Ultrasonics Symposium. He is Six Sigma Master Black Belt certified, holds 42 patents and has 31 publications. Richard received his Ph.D. degree in Electrical and Computer Engineering from the University of Illinois at Champaign/Urbana.
---
Team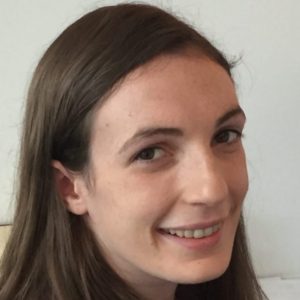 Jenna Powell-Malloy, BS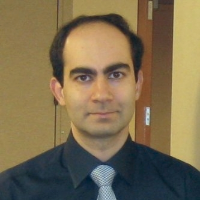 Pezhman Foroughi, PhD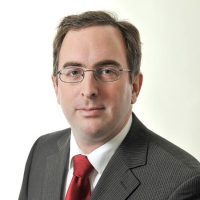 Martin Hossbach, PhD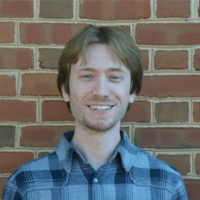 Alican Demir, PhD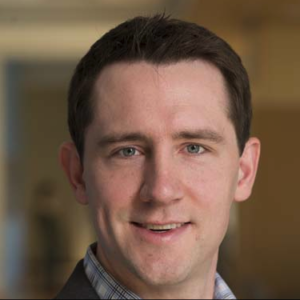 Jack A. Kent, MBA MPH RAC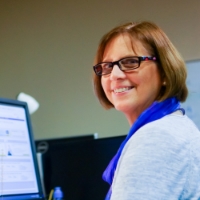 Susan Ramsey, MBA